Autumn 2018 Fashion Trends
Guest post by: Jennifer Scott from Beautifully Alive 
As summer comes to an end, not only am I looking forward to the leaves changing colour and the crisp air, but also for the transition into Autumn fashion! No more uncomfortable jean shorts or unflattering swimsuits, it is now acceptable to be comfortable and cosy while still being on top of the fashion trends. Goodbye form-fitting, sweat-filled rompers, hello oversized jumpers! But, although oversized jumper is an automatic staple piece in any person's Autumn wardrobe, what are some of the new styles or come back styles that are trending for Autumn 2018 style?
Here are Autumn 2018 Fashion Trends:
1.Statement Coats
As the air turns crisp, summer swimming costumes will be traded in for coats. Why not a statement coat?! One of the biggest autumn fashion trends for this year that will transition into the winter months are bold coats. Whether fluffy, funky patterned, tailored with one of many kinds hemlines, or brightly coloured, your statement coat needs to be seen! Of course, there are many pricey coats on the market, ranging from £500 to £5,000, that can be bought to stay in trend. However, don't forget to check your local thrift store for a unique coat for a fraction of the high-end prices.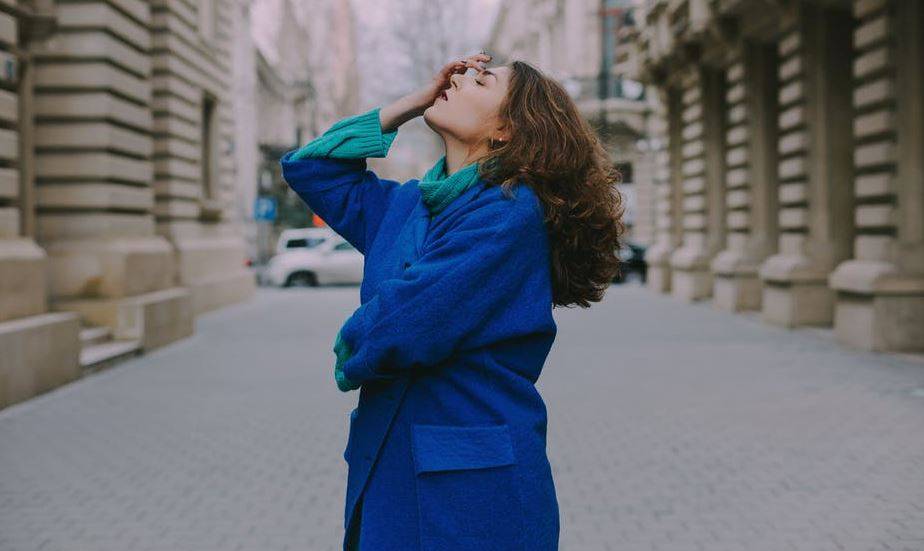 2. Raging Red
Now this may seem like a silly trend since the colour red will always be in fashion, however, it has been seen even more heavily in the fashion industry for the upcoming Autumn months. For the past few Autumn fashion seasons, more subdued, neutral tones dominate. But, this season, colours like burgundy or camel, although still stylish, have not been as popular. Wearing not only red as a bold accent piece, but monochromatic red has been the most popular way to wear red this fall. Wearing an entirely red outfit may be pretty intimidating at first, so I would recommend starting with one large red piece, and then adding more. For example, style a red sweater with red earrings and a red bag. Slowly transition into red pants, adding in red shoes later… trust me, you will be turning heads in the street!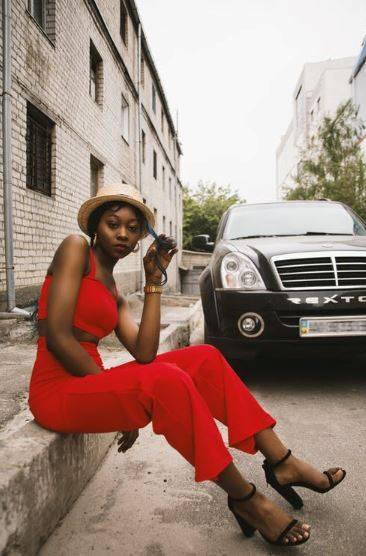 3. Plenty of Plaid
Carrying over from the 2017 Autumn fashion trends is the oh-so-loved plaid. Not only is plaid still trending, it is trending this 2018 Autumn season more than ever before! More and more retailers are releasing new fashion lines including wide varieties of plaid options. This season unique coloured plaid is becoming a bigger hit. Before more yellow-red combinations were seen, now more colour combinations are trending, guaranteed to make a statement wherever it goes! To switch it up, experiment with a plaid bag or plaid neck scarf. Mix neutral outfits with plaid accessories, and vice versa! Have fun, and plunge into plaid this autumn season!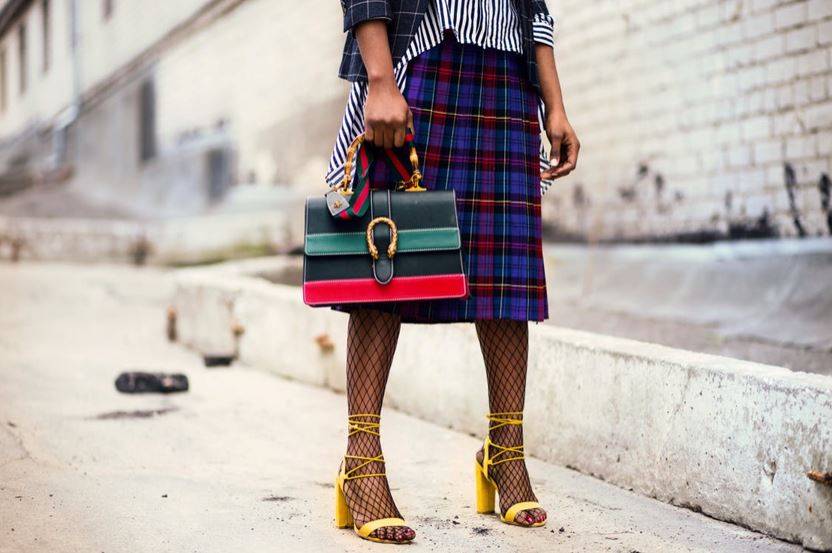 4. Animal Everything
Don't worry, we're only talking faux animal print here! Perhaps the most talked about fall fashion trend this year has been all the fun animal prints. Don't let your mind wander to the days of trashy trends, where animal prints were not properly worn. This season we're rocking only classy animal! Leopard coats paired with matching booties are a look even the most fashion fearful can experiment with. If too scared to try mixing and matching prints, just wear a zebra scarf or python belt to start out. Build up to a snazzy coat or daring hat. Make sure board the animal print train this fall!
5. Lavish Layering
Since the weather will be getting colder, make sure to layer up! The Autumn 2018 season has been full of extra layering to guarantee no cold getting in! The layering this season has shown to be unique. Tunics with shorter jackets, and turtlenecks with capes have been examples of different layering styles that will be majorly trending this season. Not only do they look comfy, but they also look high fashion as well! Try pairing a sleek leather jacket with a soft, ribbed sweater. Then try pairing a bold high neck long sleeve with a busily patterned shawl. Learn to love layering, not only will it be a huge help on those chilly nights, but it will also get you ahead on the fashion trends!
Don't be afraid to try any of the 2018 Autumn Fashion Trends mentioned! Start simple, adding colour and pattern as you go. Have fun with your fashion this fall, staying confident and ready to conquer the world!
Guest post by: Jennifer Scott from Beautifully Alive 
Follow them on Instagram here. 
Choosing a selection results in a full page refresh.
Press the space key then arrow keys to make a selection.
Register
You must be logged in to save to wishlist!
Create your account or log in